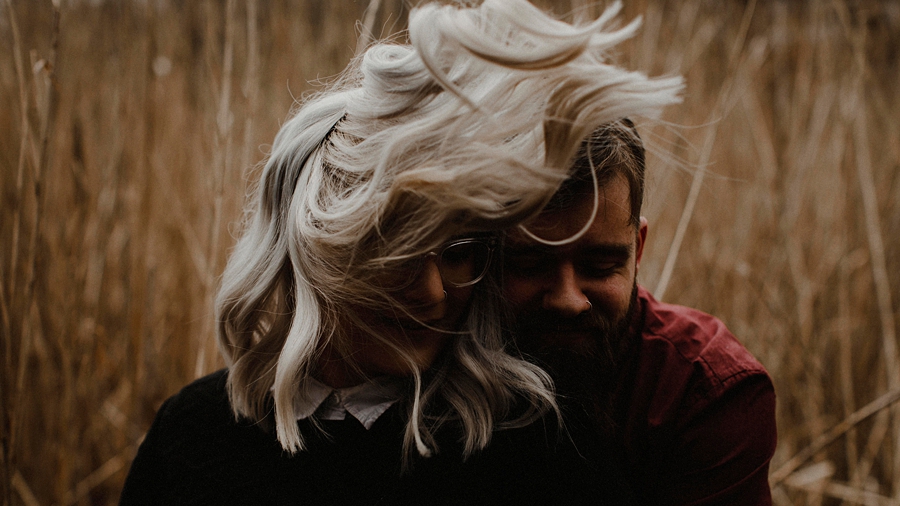 As a wedding photographer in Kitchener, I do a lot of my work around town. But I was happy to hop on the 401 for this High Park engagement session because of who was asking. Meet Ashley, Tyler and the fluffy angel Remus!
It is the biggest honour to be asked by another photographer to shoot their wedding. When Ashley emailed me, I was scared. A quick stalk (#noshame) of her online told me that she was an amazing photographer and business woman. But as we started talking, and realized we both named our dogs after Harry Potter characters, I knew that things would be fine. Their wedding will take place this Thanksgiving at Airship 37, a venue I am very excited to shoot at. October 7th will also be their 10 year anniversary - how special is that?!
Ash + Tyler picked High Park for their engagement session. Typically I avoid well known or recognizable locations when I can, but as A+T live nearby, it felt like a good fit. They were definitely right! Early April could bring any sort of season with it. For us, leftover autumn colours set the scene in the trails around the park. It was perfect.
This High Park engagement adventure also meant we had to avoid a major spring race. Neither A+T or myself thought to google the park ahead of time, so we all chuckled when we arrived at the same time as this major TO event. Sharing the space with thousands of others meant we needed to be creative with our adventure. We just took one slippery walk down into the valley, and it felt like we had the park to ourselves.