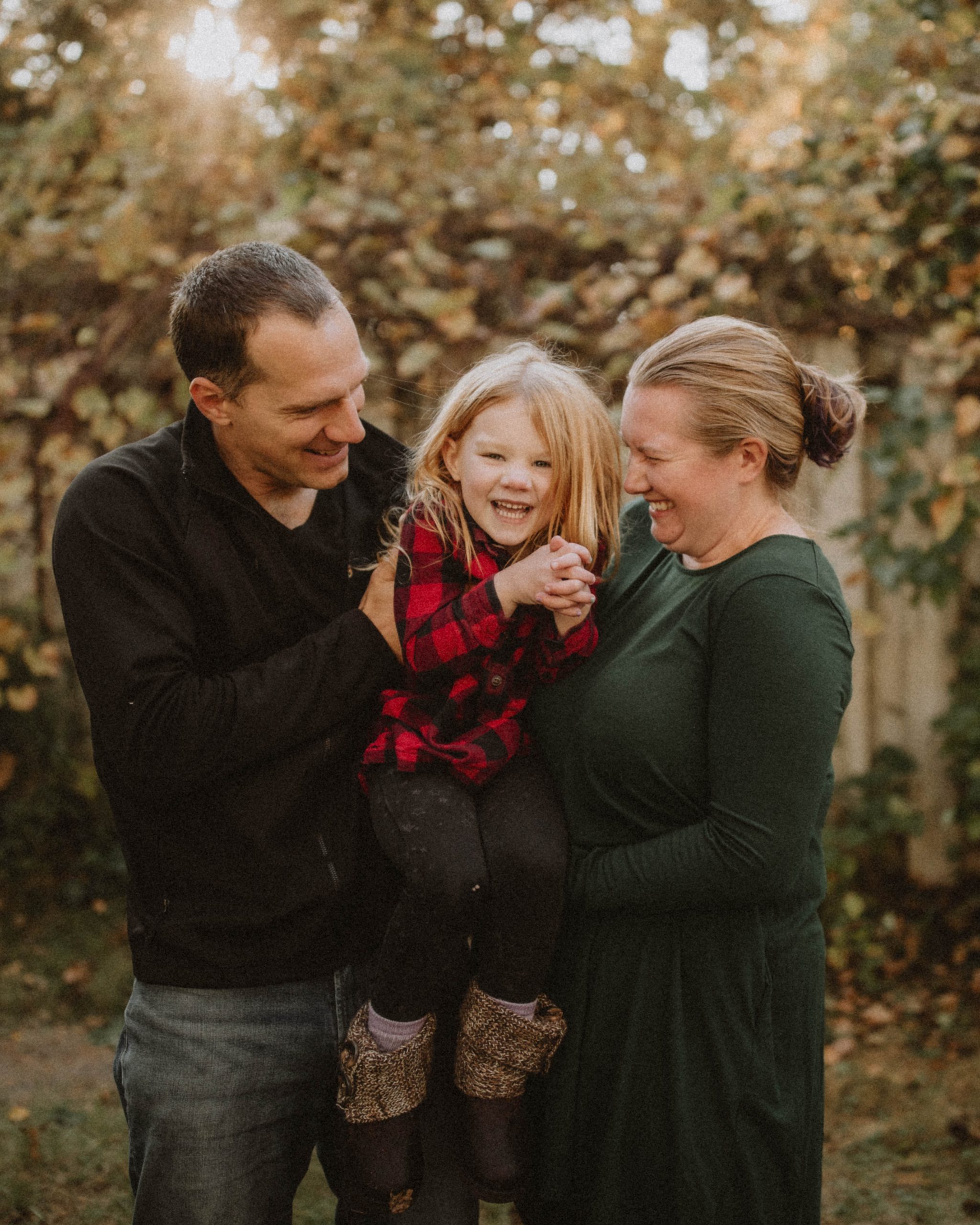 frequently asked questions
Session Details
Prints + Books
Full session
Around an hour in length, this session is meant for a full family experience. Whether it's capturing you in your home, playing outside, going for a walk in your neighbourhood - this session will capture your family in whatever stage you're in. And we'll have a lot of fun while doing it ;)
This session is what is recommended for families will smaller children - having time to let kids be kids and explore while we shoot means a less stressful event for everyone, and a better set of photos in the end!
This session length is also perfect for extended family groupings, 6+ people and multiple family units who are joining in on one shoot.
This session includes 50 high resolution files.
$500 + HST in Kitchener-Waterloo
Travel outside KW custom quoted at $0.40/km
Half session
This session is best for a quick refresh on your classic family photos. We'll focus most on getting some structured shots with a small variety of playful images mixed in.
This session cannot be booked for newborn photos, indoor family sessions, or extended family sessions.
This session includes 20 high resolution files.
$325 + HST at either Huron Natural Area, or the O+O farm studio property near Conestogo, Ontario
Maternity + Newborn
A 45 minute session to celebrate your pregnancy, followed by a longer session when babe is here to celebrate the changes in your family and welcome the little one to the world! Both sessions are documentary style, and the family session can take place up to a year after babe is here. We recommend maternity sessions happen between 30 and 34 weeks.
$750 + HST for 2 sessions in Kitchener-Waterloo
min. 45 images from each session
Travel outside KW custom quoted at $0.40/km
Sharing is Caring
I think the age of social media has us forgetting the value of holding an image in your hand, and being able to pass that physical thing down for generations. There's something so transformative that happens when an image gets printed, it becomes a whole other happy thing.
Prints
Prints of your images are always available through the private online gallery that will be shared with you once our session is complete. You can order straight from your couch and receive beautiful, professional prints delivered to your door in a matter of days.
Books
I offer two books for family sessions - a softcover, matte paper book and a hardcover, matte paper book. These books can hold up to 30 images from your session.
When booked alongside your session:
Softcover book: $100 + HST
Hardcover book: $160 + HST
Shipping/delivery is included.