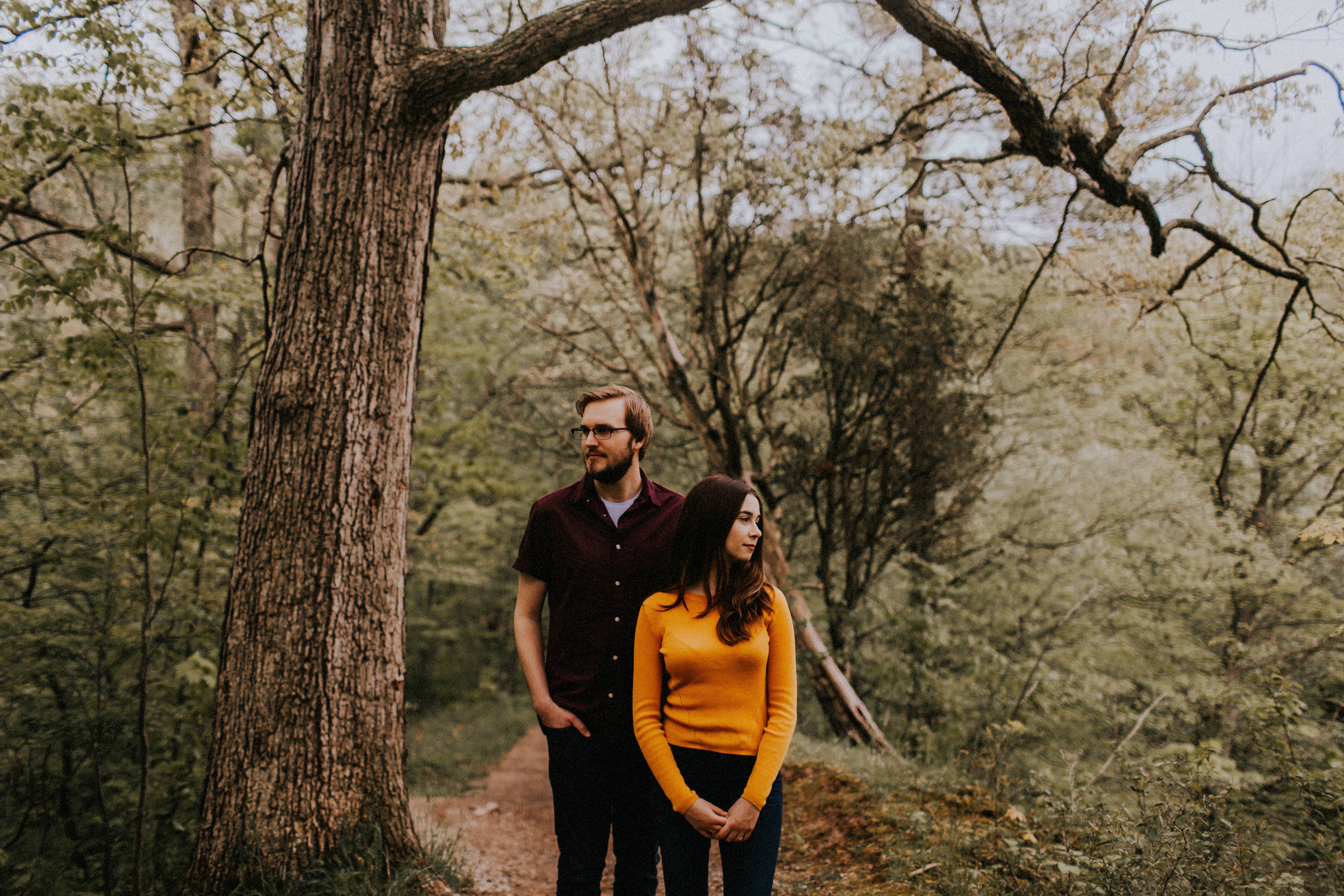 On a misty Sunday afternoon we headed into the forest for Jenessa + Dan's forest engagement session on the Laura Secord Trail in St. Catherines. It was late May, so the trees were full of new colour and everything was so vibrant. Although rain can sometimes be concerning, I'm so glad we just went for it with this session. The muted sky created such beautiful soft light that really helped bring out the jewel tones that D + J were wearing. It was perfect.
This was a fun session for me, as Jenessa is a very important member of the O+O team, and has spent many weekends using her wedding photographer skills working with us. I was a tad intimidated, but it's also just great to work with people you know so well. We worked together to plan this forest engagement session. They had hiked this path many times, so it was easy for them to lead me to spots they knew would be great for photos. And obviously, they are adorable and it made my life easy!
Dan was adorably nervous about these photos, even though his soon-to-be wife has snapped his photo many times. But, as I'll tell anyone who is nervous, just focus on your person. You never need to worry about how you smile or what's happening around you. Your job is just to hang out, to laugh and smile, and I'll talk care of the rest.
Their wedding will be an amazing celebration. Greens and natural aesthetic elements, waterfall photo backdrops and another forest to explore - it will be one for the books.