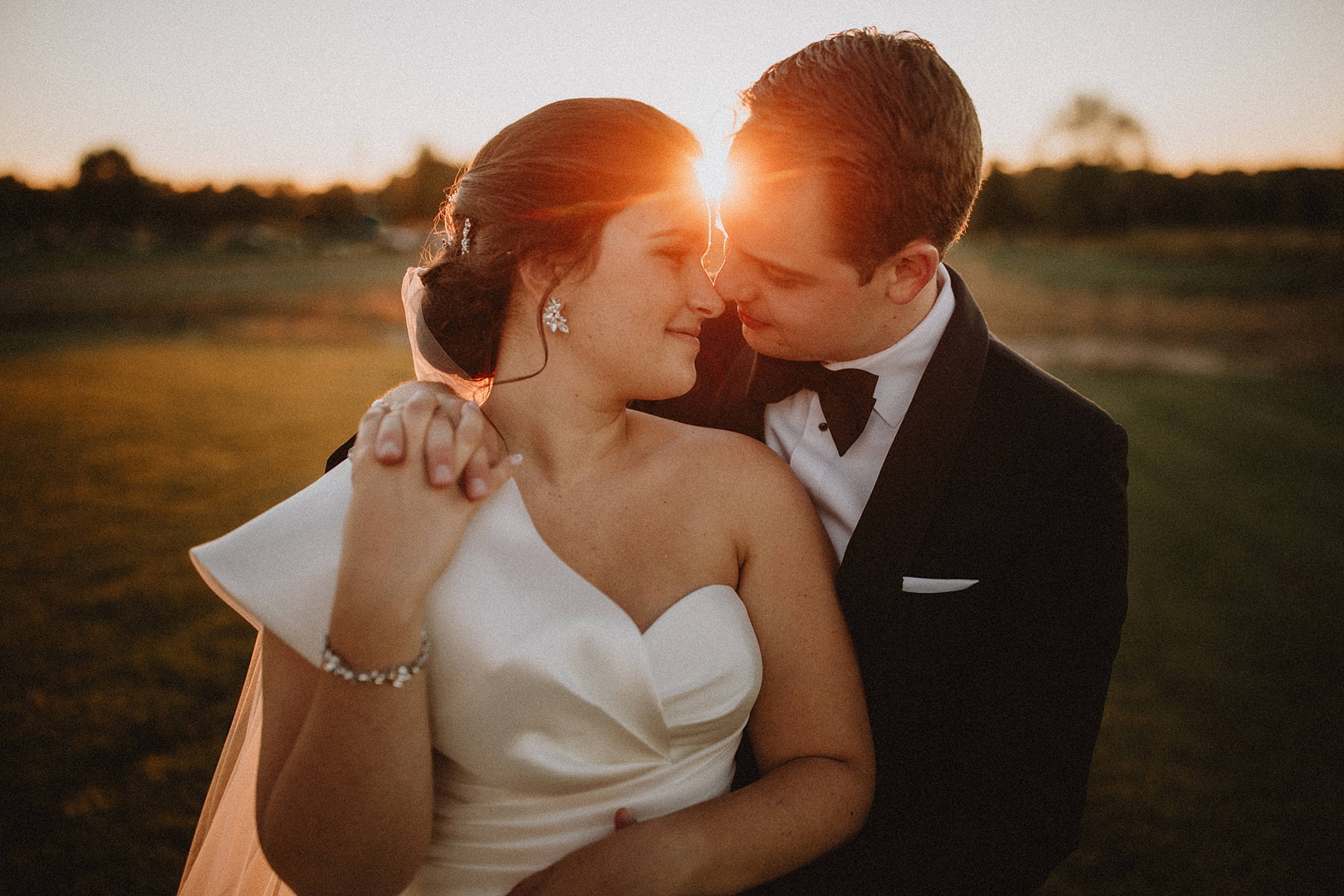 shot by Jacquie + Olivia - congratulations Olivia + Steven!
Like many couples over the last two years, Olivia and Steven got married in 2020 in a very "covid ceremony" during lockdown with only 5 people – their witnesses and an officiant. The last-minute change of plans came after deciding to postpone their big wedding due to covid and a loved one's health. When they finally got to have their big celebration a year later in September 2021 it was a really special occasion filled with so much sentiment. Not only were their friends and families (including their parents!) present to witness and celebrate their marriage together, but it was even more significant to them because the most special guest of all would be in attendance, their 3-month-old son Wells!
When the day arrived, myself and my Associate photographer (also named Olivia!) were in for quite a treat. The elegant backyard wedding took place at the bride's parent's home, an absolutely incredible space in the countryside of St. Clements, just outside of Waterloo. The day itself was literally the most perfect day – a beautiful temperature, a perfect sunset, and the best gift from the universe – a perfectly clear sky to see the full moon rise. It couldn't have been more magical, and yet it was. As it turns out both families are quite musical, including Olivia and Steven themselves, so a special performance during the ceremony was really important to them and really beautiful to witness. After the ceremony guests mingled on the patio until cocktail hour ended with people finding their table numbers and taking a shot of Jägermeister to sit down, this was a lot of fun for everyone. The golden afternoon sunlight highlighted the exceptionally lovely reception décor as guests entered the tent – their wedding planner and florist did a really beautiful job! We stepped out with Olivia and Steven for some romantic portraits during sunset, and we were treated to an awesome full moon rise that we just had to take advantage of (huge moon fan here!). The rest of the evening was filled with really funny and sweet speeches, a special first dance that included Wells, and some fun party games and dancing, just a really wholesome beautiful night.
Olivia and Steven are such a sweet sweet couple and such good friends, and it was so special to capture this day for them! Also, if you're planning a full moon wedding or a backyard wedding, please count me in!